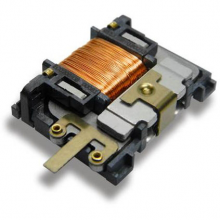 EnOcean
ECO 200 Electrodynamic energy generator

Contact Us
Shanghai, China

+86 21 58380167

Hong Kong, China

+86 21 58380167
$14.59 USD
$113.11 HKD
¥105.87 CNY
NT$490.38 TWD
/ea
1 - 14

$14.59 USD

$113.11 HKD

¥105.87 CNY

NT$490.38 TWD

15 - 49

$13.09 USD

$101.44 HKD

¥94.95 CNY

NT$439.78 TWD

50 +

$11.58 USD

$89.77 HKD

¥84.02 CNY

NT$389.19 TWD
Call to order
Product Overview
This energy module ECO 200 is an energy converter for linear motion. It can be used to power the PTM 330 radio module or derivates.
The energy output at every actuation of the spring is sufficient to transmit 3 sub-telegrams with a PTM 330 module.
Possible applications are miniaturized switches and sensors in building technology and industrial automation.